Demystifying Interest Rates
September 21, 2017 @ 6:30 PM

-

9:00 PM
Demystifying Interest Rates
September 21, 2017
What's this Bank of Canada rate hike about? How does it affect me?
The Fed? What's the Fed? Why is everyone in the finance world always talking about the Fed?
I want me a house. Fixed vs. Variable interest rates? What's the difference?
Credit Card interest rates be crazy? Why they be so crazy?
Credit Investing: lending money to governments and corporations. What??? You can do that???
Come join us for our third free talk in Toronto to discuss the ins and outs of interest rates and how they affect us.
Agenda:
6:30 p.m. to 7:30 p.m. Drinks and Mingling
7:30 p.m. to 8:15 p.m. Presentation
8:15 p.m. to 9:00 p.m. Q&A
**
What questions/subtopics should we cover in the event? Upvote questions and submit your own here: http://www.allourideas.org/Toronto-InterestRates
***
Speaker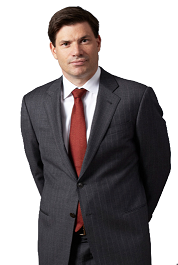 Geordie Young is Managing Director, Asset Mix & Risk Metrics at Gluskin Sheff + Associates Inc., a Toronto-based Wealth Management firm. Mr. Young is responsible for monitoring overall portfolio level risk and providing analytical leadership to the Firm's Asset Mix Committee. Mr. Young graduated Summa Cum Laude from Harvard University with a Bachelor of Arts degree in Astrophysics. He received a Master of Business Administration degree from Stanford University, where he was an Arjay Miller Scholar and received the Alexander A. Robichek Award, given to the top student in finance. Prior to joining Gluskin Sheff in 2010, Mr. Young worked at Goldman Sachs for eight years in London, England as an Executive Director in the Interest Rate Products group, managing rate and volatility risk across the various European interest rate curves. He previously worked in the energy industry, structuring electricity and gas derivative transactions for the North American markets. Prior thereto he was a consultant with McKinsey & Company.
Sign up for our newsletter today