Black Lives Matter Movement
May 4, 2016 @ 6:00 PM

-

8:00 PM
Black Lives Matter Movement
May 4, 2016
The Black Lives Matter Movement campaigns against violence towards black people in the United States. It started in 2012, after the acquittal of George Zimmerman in the shooting death of black teen Trayvon Martin. Since then, a national organization was formed to "(re)build the Black liberation movement".  Protests are regularly organized in its name in response to deaths of black people by law enforcement officers, as well as broader issues of racial profiling, police brutality, and racial inequality. There has been much backlash from the movement, including people coining the phrase "All Lives Matter" and "Blue Lives Matter"; regardless, the movement undeniably opened up a national conversation about tense race relations.
Why did the Black Lives Matter Movement start now?
How has the movement changed racial tension in the United States?  Are race relations improving? …or getting worse?
Join us for a brief presentation from our speaker about the history of social movements in the United States, followed by extensive Q&A and discussion
**Stay for snacks after the event to talk further about the topic with attendees & the speaker!**

Thank you to Doubleday Law, the sponsor of our post-event mixer & discussion!
Speaker: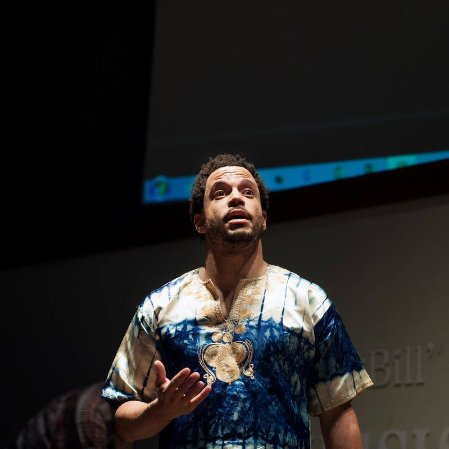 Dr. Ravi Perry is an activist scholar with specializations in Black politics, minority representation, LGBT politics, civil rights, social movements, and urban politics. He concentrates his research, oratory, and social and educational activism in areas such as the new generation of civil rights debates, public policy, and public service delivery to persons of color.
Dr. Perry is currently an Associate Professor of Political Science at Virginia Commonwealth University. His activism, commentary and oratory has been featured in media outlets such as CNN, Huffington Post, Politics Daily, the National Journal, MSNBC, National Public Radio, and the Washington Post.
Sign up for our newsletter today