Demystifying Bitcoin (now on 3/21)
March 21, 2017 @ 6:00 PM

-

8:30 PM
Demystifying Bitcoin (now on 3/21)
March 21, 2017
Digital currencies, blockchain, bitcoin… is this the future of money?
Bitcoin has taken the world by storm.  It is the most successful digital currency, where all transactions happen online in a public ledger powered by its users, with no central authority.  This means it isn't regulated by any government, bank, or corporation.  Even though it's a digital currency, you can use it to buy real things, like gift cards at Amazon and products at Overstock.com… and you used to be able to buy dinner at local restaurants like Veggie Galaxy and Thelonious Monkfish.
However, its most important contribution may very well be the non-currency applications of its underlying structure: the blockchain technology. The blockchain — a decentralized, leaderless system for storing and managing information — is now inspiring a plethora of innovations aimed at giving people more control over their assets and personal data. Enthusiasts are calling it the next big thing since the Internet. And while both bitcoin and the blockchain still have a lot of growing up to do, there is one compelling measure of their potential: Bitcoin's price rose more than 100% in 2016, ending the year just below $1,000.
How does bitcoin work?
Who owns and issues bitcoins?
What is the blockchain… and why does it matter?
Is this a fad — or the future of money?
Get all your questions answered about digital currencies and have real conversations with people curious about the same things you are. Our speaker will give a 20-30 minute overview of the subject, followed by extensive Q & Discussion.
Hang out after the event for drinks, snacks, and good conversation.
Speaker: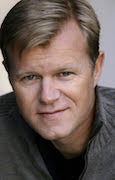 Michael Casey is a Senior Advisor for the Digital Currency Initiative at MIT's Media Lab. A writer and researcher in the fields of economics, finance and digital-currency technology, most of Casey's career was spent as a journalist. That includes 18 years  at the Wall Street Journal, where he was a senior columnist covering global economics and markets and where he and colleague Paul Vigna launched the influential BitBeat column on digital currency trends. In the summer of 2015, Casey left the Journal to to join MIT. He is the author of four books, including The Age of Cryptocurrency, which he co-authored with Vigna, and The Social Organism: A Radical Understanding of Social Media to Transform Your Business and Life, which he co-wrote with Oliver Luckett. Read more.
This event was originally scheduled for 2/9 and was postponed to 3/21 due to the Boston blizzard.
If you registered for the 2/9 event and want to join us 3/21, there is no need to re-register.
If you registered for the 2/9 event and cannot attend 3/21, please email us.
Sign up for our newsletter today