Demystifying ISIS
November 14, 2017 @ 6:00 PM

-

8:00 PM
Demystifying ISIS
November 14, 2017
ISIS is one of the most high-profile terrorist organizations worldwide. But what exactly is ISIS?
The Islamic State of Iraq and the Levant (ISIL), also known as the Islamic State of Iraq and Syria (ISIS), has been an important part of US and international political discourse — especially in the last five years. ISIS has claimed responsibility for several terrorist attacks abroad and was a contentious issue in the most recent US presidential election.
We want to help you get your questions about ISIS answered. Join Rev. Dr. Whitney Bodman to learn more about this complex topic. He'll delve into the following topics, but be sure to bring your own questions.
What is the ideology behind ISIS?
Is it similar to other groups, like al-Qa'ida, that are identified as terrorist organizations?
How do these groups relate to Islam?
Our speaker will give a 40-minute overview on the subject, after which the audience will have the opportunity to ask questions and discuss the topic further. We invite you to join us after the event for further informal discussion and drinks at the post-event mixer.
Agenda:
6:00 p.m. Drinks and Mingling
6:30 p.m. Presentation
7:10 p.m. Q&A
**
Speaker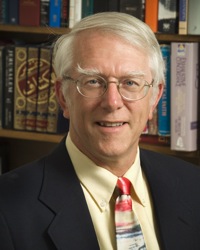 Rev. Dr. Whitney Bodman is a 1977 MDiv. graduate of Duke Divinity School, Dr. Bodman was ordained in the United Church of Christ. He pastored churches in Massachusetts for twelve years before returning to graduate school. Throughout his career he has been involved in various interfaith dialogues, especially with Muslims and Jews. He earned a ThD. from Harvard Divinity School in Comparative Religion and Islamic Studies in 2004. His current research focuses on the Qur'an, modern Islam in the Middle East, and political theology. He speaks regularly at churches and community groups on aspects of the Islamic tradition.
Sign up for our newsletter today