Online Dating: Is It Changing Relationships?
June 8, 2017 @ 7:00 PM

-

9:00 PM
Online Dating: Is It Changing Relationships?
June 8, 2017
Relationships are central to how society works. Researchers are increasingly coming to understand how social connection is woven deeply into the fabric of the human experience.
Recently more attention has been paid to modern relationships, changing dating landscapes thanks to technology, and even to the phenomenon of singlehood-driven anxiety. Many people from Aziz Ansari to Helen Fisher and Esther Perel have published books on attraction, courtship, and love.
Despite all of this, most individuals aren't well informed on how relationships are changing and what better practices look like.
In this session, we'll:
Look at ways in which online dating has, and has not, changed how we connect
Explore mechanisms underlying one-on-one connections
Break down what psychologists have learned about the development, maintenance, and dissolution of personal relationships
Talk about research-based best practices for a better grasp and understanding of intimate relationships
At Civic Series, we help you think for yourself about the most critical issues of our time. With this talk, we'll give you tools to have a more informed outlook on the changing landscape of romantic relationships so you can better understand and navigate them.
Our speaker will give a 40 minute overview, followed by extensive Q&A and discussion. Hang out after the event for drinks, snacks, and good convo with cool people.
***
What questions/subtopics should we cover in the event? Upvote questions and submit your own here: http://www.allourideas.org/civicseries-toronto-relationships
***
Speaker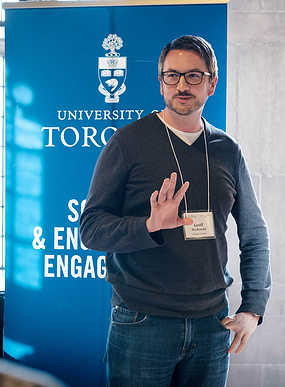 Geoff MacDonald is a Professor of Psychology at the University of Toronto. He completed his Ph.D. in social psychology at the University of Waterloo, and previously held positions as a Post-Doctoral Fellow at Wake Forest University and Senior Lecturer at the University of Queensland. His research focuses on adult attachment, romantic relationships, sexuality, and social pain.
If you don't see the registration form below, click here to register.
Event image source: JD Hancock
Sign up for our newsletter today