Russia & the U.S.: It's Complicated
September 12, 2018 @ 6:00 PM

-

8:30 PM
Russia & the U.S.: It's Complicated
September 12, 2018
Russia is a major world power that the U.S. government tries to cooperate with, but lately the relationship has gotten, well, complicated. Russian President Vladimir Putin's administration invaded Crimea (a penninsula in neighboring Ukraine) in 2014, meddled in the 2016 U.S. elections by spreading fake news through social media, and currently supplies weapons to Syria's president Bashar al-Assad, whom the U.S. accuses of killing his own people.
So… now what?
Join Civic Series as we help you wrap your head around the complex relationship between the U.S. and Russia, as well as Russia's current role and influence around the world. We'll give a 101 breakdown of the issues, answering questions like:
Has the relationship between the U.S. & Russia always been like this… and why can't we all just get along?
Why is Russia so influential on the world stage?
What do Russians think of their president Vladimir Putin?
What should I be paying attention to in the news regarding Russia?
Get your questions answered about this hot issue and discuss with other people curious about what's going on. The speaker will give a 20-minute overview of the topic and leave 1.5 hours for Q&A and open discussion.
____
Our speaker will be Prof. Kevin M. F. Platt, Professor of Russian and East European Studies at the University of Pennsylvania. His current projects include a critical historiography of Russia, a study of contemporary Russian culture in Latvia and a number of translation projects.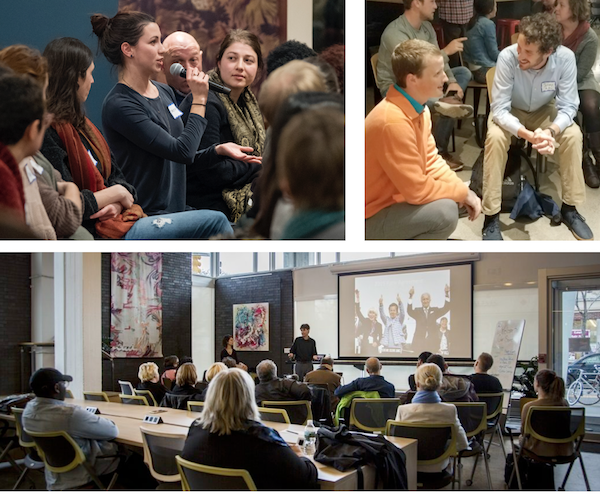 Civic Series helps you understand, think for yourself, and have meaningful conversations about the most important issues of our time, like Brexit, the Israeli-Palestinian conflict, climate change, and many others. We run free, non-partisan events where you can ask questions of experts and discuss the most important issues of the day. Civic Series is a non-profit organization run by dedicated volunteers in the United States and Canada.
Sign up for our newsletter today