The U.S. and the International Climate Change Agreement
April 13, 2017 @ 6:00 PM

-

8:30 PM
The U.S. and the International Climate Change Agreement
April 13, 2017
Join us for an update and discussion about the United States and its role in addressing climate change.
In 2016, 125 countries ratified the Paris Agreement, an international commitment to take action on climate change. President Barack Obama was a huge proponent of the plan, but it's unclear what will happen under President Donald Trump: he has stated that he may pull out of the Agreement, and more recently told the New York Times that he's "looking at it very closely" and has "an open mind to it," adding that he is planning to consider "how much it will cost [U.S.] companies" and affect U.S. competitiveness worldwide.
What is the Paris Agreement, and what do advocates and critics say about it?
What are the United States' obligations?  And if the U.S. doesn't fulfull them, what will happen?
What's the relationship between the Paris Agreement and U.S. competitiveness in the global market?
Our speaker will give a 20-30 minute overview, followed by extensive Q & A and discussion. Get all your questions answered, and have real conversations with people curious about the same things you are.
Hang out after the event for drinks, snacks, and good convo.
Please note that this event will not cover the science of climate change.
Speaker: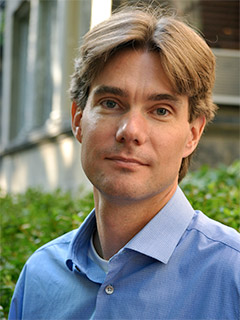 Prof. Henrik Selin is an Associate Professor in the Frederick S. Pardee School of Global Studies at Boston University where he conducts research and teaches classes on global and regional politics and policy making on environment and sustainable development. He is the author of Global Governance of Hazardous Chemicals: Challenges of Multilevel Management (MIT Press), co-author of European Union and Environmental Governance (Routledge), and co-editor of Changing Climates in North American Politics: Institutions, Policymaking and Multilevel Governance (MIT Press) and Transatlantic Environment and Energy Politics: Comparative and International Perspectives (Ashgate). He is also the author and co-author of more than four dozen peer reviewed journal articles and book chapters, as well as numerous reports, reviews, and commentaries.
Event image: Zaheerul Hassan
Sign up for our newsletter today